Child ID Cards, Fingerprint & DNA Kits
Child ID Cards, Fingerprint,& DNA Kits.


Fingerprint & DNA Kits.


other services coming soon


Kid Safe Internet Browsers...just for kids!


Join or Renew NRA save $10.00 Click Here!


Start & Free Fundraiser or Free Business earn 15% to 5% On Child ID Cards, Fingerprint & DNA kits


Protect Your Family



Other Safety Educational sites or Games, Videos, Music & Etc


Home Security Systems

Online Video Games & Video Game Equipment
FundingFactory's Recycling Program encourages learning institutions across the country to collect empty laser and inkjet printer cartridges and used cell phones

Skratchers Easy Fundraiser program for Schools, Church?s & Sports Teams

Hair 6 drug detection kit with a small snip of hair, Parents can test their kids for drug use for last 90 days.

Know Your Risk & Childs Risk of Sun Exposure Measure both UVA and UVB rays

Female & Male Hormone Home Salivary, Hair & Urine Test Kits




Post and Prepaid Calling Plans & Recharge: T-Mobile, Cingular, AT&T, Alltel, Verizon, Sprint, Nextel and More

get your web site and blog post on the net, get Google ads placed on your site and make money from every click for free.

Reg Phone Service

Other services coming soon

Digital Broadband Phone Line



Internet 5x's faster, DSL & T-1 Plus


WIFI Internet

Free Web Tools, Free Hosting & Web Design

Free Online & Offline Merchant Accounts



Dish Network & DirecTV Satellite

Get cash for your old working cell phone!
Trade your old working cell for cash!

Start your own affiliate program for as low as $149.00!

Toll free 1 800"s & Plans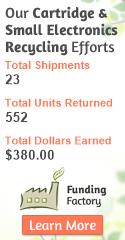 ---
Justicewasgreen Consulting Home Page:




100% of the revenue from any purchase on Justicewasgreen website will be donated to CAASES a Non-profit Organization.


FOR MORE INFORMATION
PLEASE CONTACT ME
Rob Potter
Arizona: 602-288-5324
Toll Free: 888-439-3905

Email: Justicewasgreen@yahoo.com